Over the last five days I have been working at Odsherred Theatre with Simon, Henrik and Mei on the very first steps of a new project about the very different and oddly linked lives of Pym Fortune and Theo Van Gogh. It's been a crazy time talking about politics, racism and murder.
The Odsherred Theatre is based in the former mental hospital in Sealand.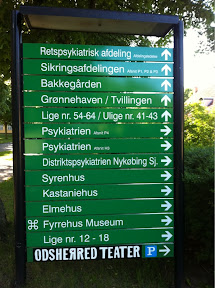 Next week we will be continuing this exploration in London. I will try to put some pictures from rehearsals up next week.
- Posted using BlogPress from my iPhone