We walked the two kilometres from the new town into the centre and found a cafe with pretty good espresso.
We also spent a few moments in the shopping centre. Kjell took a shine to this outfit.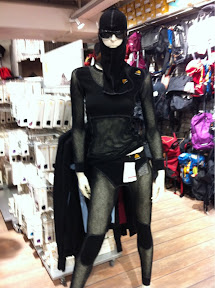 The weather is fine. About 3 / 4 degrees and cloudy. No rain. We will try to get out on a boat this afternoon.
Alex and Kjell.
- Posted using BlogPress from my iPhone